Emissions Regulations are Important
First published by Contributor on October 06, 2020 in the following categories: Emissions News NOx and tagged with clean air standards | defeat devices | diesel vehicles | dieselgate | emissions scandal | fuel emissions | join action | NOx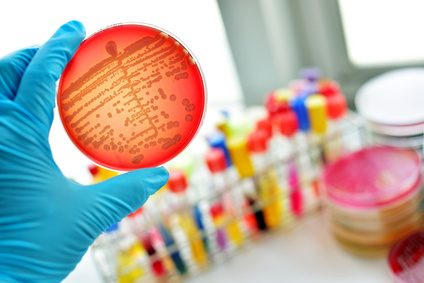 Emissions regulations are in place worldwide to restrict the release of extreme amounts of harmful gases that could damage our planet and our health.
Such gases include Nitrogen Oxide (NOx), which is a common pollutant from diesel engines. Car manufacturers must limit the amount of NOx their vehicles emit in order to comply with European regulations that are in place to protect us.
Unfortunately, some manufacturers have used software – also known as 'defeat devices' – in their diesel vehicles to dupe the emissions testing system. The devices used by Volkswagen in the original "dieselgate" scandal could detect when the vehicle was being tested and restrict emissions during  testing. However, in usual driving conditions, the vehicles could pollute far more.
Now, other carmakers including Mercedes, Nissan and Renault stand accused of similar behaviour. They deny any wrongdoing at all, but we are investigating any allegations accordingly.
What is NOx?
NOx – Nitrogen Oxide – is a chemical compound made up of oxygen and nitrogen. It is formed by a reaction during combustion at high temperatures; such as the combustion of fuels like diesel in a vehicle engine.
In areas of high motor vehicle traffic, such as in large cities, the amount of nitrogen oxides emitted as air pollution can be significant. NOx and the other damaging chemicals it can produce can be harmful to both the environment and to the general public, which is why emissions regulations are vital – especially in highly populated areas.
Why is it harmful?
NOx can be harmful to human health, and it can react with atmospheric chemicals to form particulate matter. Exposure to particulate matters has been linked to strokes, heart disease, chronic obstructive pulmonary disease, lung cancer, and lower respiratory infections.
NOx can also lead to ground-level ozone, which is a major component of smog that can be especially harmful to the environment. Ozone pollution can be toxic to plants and can contribute to the loss of biomass, crop yields, and forest productivity. Particulate matter pollution can reduce solar irradiation which can decrease photosynthesis in plants. As such, this can all cause adverse alterations to our ecosystems, which again highlights the need for stringent emissions regulations that are properly adhered to.
The consequences of any extra emissions produced that are caused by carmakers who have used defeat devices is precisely why emissions scandals are so shocking. This kind of behaviour can cause direct harm to not only their own customers, but to populations around the world. This is why we are committed to holding any manufacturer that has used defeat device technology to cheat emissions regulations to account.
What are the emissions regulations in place?
The European Commission currently has regulations in place for light–duty (cars, vans) and heavy-duty vehicles (lorries, buses), and for non-road mobile machinery. As of September 2017, new car models are being tested in more reliable, real-world driving conditions, which is partially a response to the emissions scandals that have arisen. The European Commission is also actively encouraging technological development to help reduce air pollution and protect our environment as well.
If you been affected by an emissions scandal, you could be entitled to claim compensation. We represent owners of multiple diesel vehicles  who may be eligible to make a compensation claim, and you can find out more on our advice pages here:
IMPORTANT: advice on this page is intended to be up-to-date for the 'first published date'.
---